Nothing interests me more than movies about the outdoors. That is why I wanted to share the best outdoor movies on Netflix that I think you should check out.
Believe it or not, even when I'm wild camping, I'm watching movies. It's true! I will usually have a movie downloaded onto my iPad for bedtime and often think about "what to watch next" when I'm hiking a trail. A few years ago, I even listened to an entire podcast called "The Rewatchables". They pick an iconic movie and talk about it for two hours – at which point I can't wait to get back and watch it again!
The Best Outdoor Movies on Netflix in Ireland
Plot – Danish man (Mads Mikkelsen) is stranded following a plane crash in the Arctic. The protagonist spends his time searching for food and surviving while making attempts to escape the frozen land around the plane wreck.
My Verdict – Arctic was one of my favourite movies from last year and one that is filled with stunning scenery as you might expect. It's like a cross between Alive and Interstellar. Mikkelsen puts in a very strong and convincing performance. While this traumatic experience was anything but solitude for the protagonist, I couldn't help but appreciate the simple pleasures he often found. For instance, the moment he catches and cooks a delicate fish beneath the ice or how cosy it looked as he curls up in a warm sleeping bag at night. It's true, my romantic notions are not what this film is about. These moments highlight the real necessities in life and a certain luxury that we often take for granted – the company of another person. A must-see outdoor movie.
Plot – An excavator is asked to dig up a burial ground on a private estate just before World War I. His team discovers much more than they could ever have imagined.
My Verdict – The Dig is a bit different from all of my other suggestions for outdoor movies. I watched this recently and absolutely loved it. The Dig is quite slow-moving and won't be for everyone. I enjoyed the story and found the protagonist's love for the land very admirable. Carey Mulligan and Ralph Fiennes are also fantastic. While I mentioned "slow-moving", I'm fully aware of how this movie/story and this way of life (archaeology) is not about time and much more about the richness of the present moment.
Note – Some of you may find The Dig to be quite a sad/melancholic movie.
Plot – Tommy Caldwell and Kevin Jorgeson attempt to make history by free climbing one of the most forbidding rock faces in the world.
My Verdict – I should premise this verdict by pointing out that I have no interest in mountaineering or climbing. Not to mention climbing without ropes! Watching The Dawn Wall left me with nothing but admiration for the climbers. You see, the plot above is accurate but doesn't really outline the depth of this documentary. It is just as much an insight into human nature as it is about climbing itself. Tommy Caldwell is also a very endearing character from the outset. You can't help but want him to overcome his personal problems and the many obstacles he faces during the climb.
The cinematic shots are nothing short of spectacular in this documentary. My sofa felt like an especially comfortable place to sit when they were sleeping on the side of a 3,000-foot monolith. There is pain and athleticism involved but overall; this is another amazing outdoor movie/documentary that will inspire – even if you don't enjoy climbing!
Plot – After being raised as an Indian by a native tribe in 1757 America, Hawkeye (Daniel Day-Lewis), with the help of his tribe, must rescue the daughters of a British colonel during the French/Indian War.

My Verdict – It's strange to think this movie is nearly 30 years old. The soundtrack is epic, and the acting is even better! There is also a great story behind it all. It's an insightful look back to a very primitive time. One in which it would seem the land, customs, and traditions were much more important. This outdoor movie is filled with iconic landscapes and remote stretches of wilderness that incite a sense of wanderlust. I must have seen this movie ten times over the years and it's a brilliant watch – even with the cinematics looking rather outdated on a smart tv.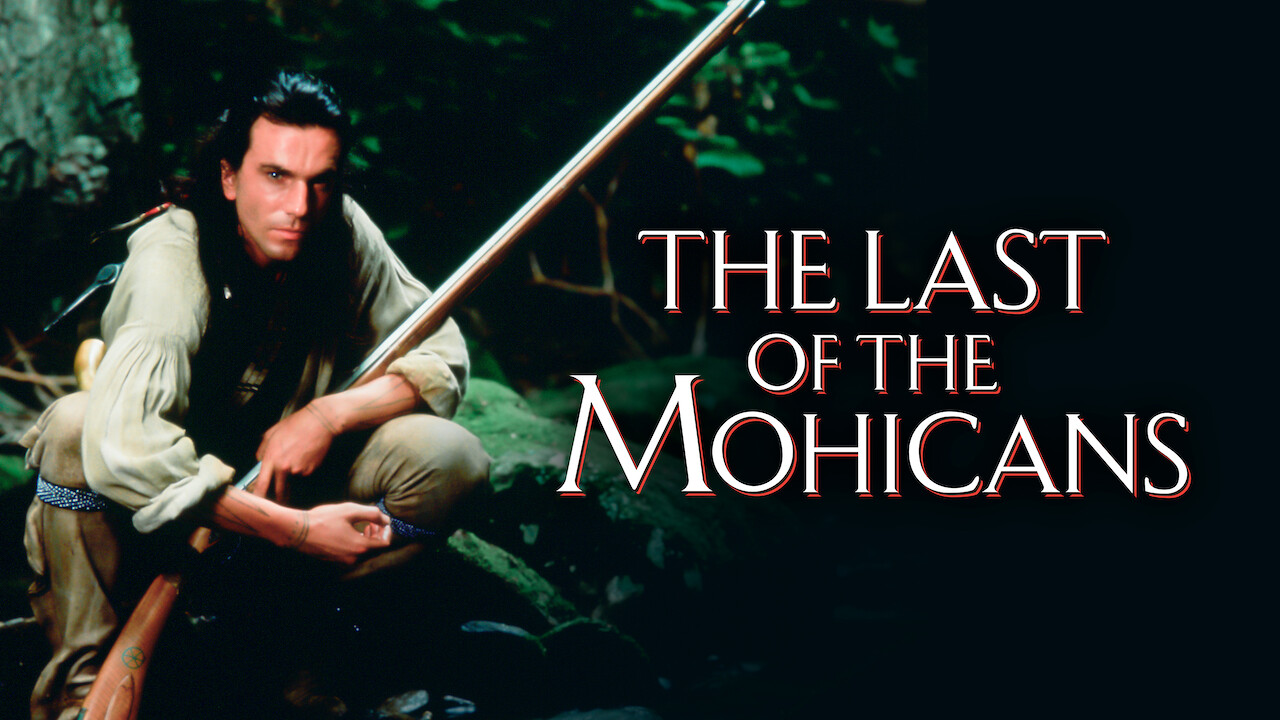 Plot – Everest tells the story of a group of climbers who got caught up in the infamous 1996 climbing season on Mount Everest. Featuring a star-studded cast which includes Josh Brolin, Jake Gyllenhaal, and Keira Knightley. The movie also chronicles some of the story told in Jon Krakauer's best-selling book – Into Thin Air.
My Verdict – It took me a while to get around to watching Everest. Into Thin Air is one of my favourite books and I was afraid to see what Hollywood made of this tragic story. Great movies rarely follow great books. While many facts in the movie often appear to stray from the truth, it's definitely worth watching. Everest is also quite Hollywood-esque but the cinematics are really stunning. This outdoor movie managed to capture the realities of wind, cold, and serac collapse, without becoming too depressing or sad. After all, there's nothing good about what happened during this disastrous season on Mount Everest but many of the best movies made are about the most unfortunate events.
Plot – Yossi Ghinsberg is a 21-year-old backpacker looking for an adventure in the Amazon jungle. A dodgy guide escorts Yossi and a new friend into the jungle. They run low on supplies pretty quickly and split up during a disagreement. Yossi and his friend now venture further into the Amazon as they search for a way out of the jungle.
My Verdict – I read "Lost in the Jungle" more than ten years ago on a trip through Africa. I wasn't surprised to see it was being adapted for a movie. This survival story is both terrifying and exciting at the same time. If you're like me, you might feel some sort of disdain for Yossi near the beginning. Most people can understand and relate to the naivety of the 21-year-old backpacker. There are some cheap effects in the second half of the movie, and some of the flashbacks were unnecessary. The overall story is brilliant, as is Daniel Radcliffe.
Note – There's also a really good account of this story on YouTube.
Plot – Craig Foster is an amateur filmmaker who happens upon a small octopus just off the coast of South Africa. He then decided to document his interactions and aims to free-dive with this same octopus every day for one year. As for what happens next, I'd like to give my verdict but not say too much at the same time…
My Verdict – I'm still amazed that most of this documentary was made with a GoPro. Some shots are taken with a drone or alternative cameras, but the most spectacular shots were captured with quite a simple camera setup.
But that's not what makes this documentary so special…
My Octopus Teacher is a profound and unusual documentary that truly steps into the unknown and asks questions about the impossible. In fact, it's a remarkable story that would seem unbelievable without the actual footage. Craig Foster really does become familiar to this wild octopus and is visibly moved by their encounters. The intimate footage of the octopus was something I really did not expect to intrigue me so much. This story will evoke a sense of mystery in just about anyone. To say any more than the above, might spoil the experience.
Am I missing anything? Let me know in the comments about some of your favourite outdoor movies on Netflix?